No one can deny it, Coronavirus has changed a lot of our 'normal' life and routine, and our work environment has also been affected. 2020 brought many new changes and we all had to learn to navigate a rapidly changing environment. The pandemic has highlighted a new and more flexible way to work, with employers wanting to support and do what is best for employees. We are going to take a look at some of the key trends that are set to shape how we work in 2021.
1. Flexible Workspaces
For some companies, hot desking in London (and indeed all over the UK) was standard practice. But for the majority of people and businesses, it was something new and probably unheard of before. The Covid-19 pandemic created a shift in how we work – more people were forced to become remote workers, working from home. Many were choosing flexible hours to fit in with childcare and it totally altered how we view the traditional 9-5 office-based jobs. Demand for traditional offices and structured working hours will begin to dwindle, as working from home has shown companies that employees can still be productive whilst fitting work around other commitments – people are still getting results without the formal office environment. More people will be choosing to look for hot desk hire in London to find somewhere closer to home to save on a commute, and companies may start to introduce even more flexible work policies such as working 3 days in the office and 2 days from home or simply hot desking in London. No doubt online searches such as hot desking near me, or hot desking in London, will begin to surge and it will be the start of a new, more adaptable and relaxed working era.
2. Covid Safe Environments
Following on from this, people who are returning to work are going to have safety as a top priority. Whether you are going back to your traditional office, or you are looking for hot desk hire in London, companies will start looking to experts to help make the office environments covid safe with the correct health and safety measures in place. Both the traditional office set up and hot desking in London environments have lots of different parts and aspects to consider when looking at covid safety measures, and businesses will be putting extra care and effort into making sure that nothing is overlooked in this 2021 work life trend.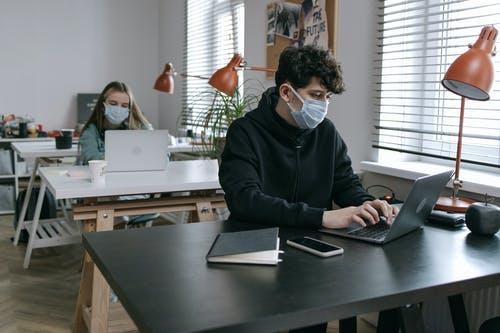 3. Collaborative workspaces
This is very similar to the idea of flexible working but focuses more on traditional remote and home workers being able to find hot desk hire in London, or anywhere in the UK, to set up for a day in an office environment. If a company had people working remotely before the pandemic, it is now showing there has been an increase in more employees looking for "hot desking near me" to find somewhere for human contact and socialisation. Lockdown had an effect on everyone, and more people are realising that they need the atmosphere and buzz of an office, rather than choosing to work from home. Collaborative offices are being designed with more agile layouts to help increase employee engagement, boost morale and improve productivity of remote workers. Hot desk hire in London is predicted to go through the roof now that lockdown is easing.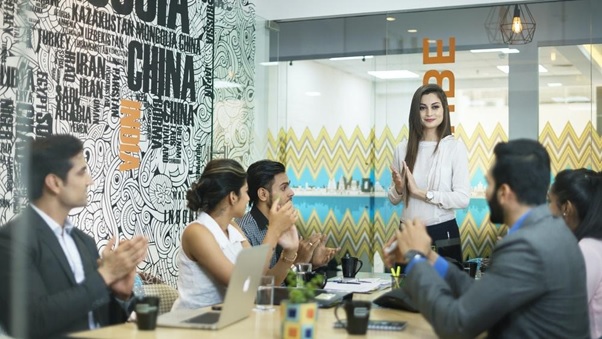 4. Employee mental health and wellbeing
Coming out of a global pandemic is no mean feat, and there will be a greater focus on employers looking after their staff's wellbeing and mental health than ever before. Whilst working from home people have seen more of their colleagues and employees lives than ever before – video meetings with children crying and dogs barking, elderly parents that you didn't know needed looking after, and untidy houses when people are just simply burnt out. It has shown that everyone is human, and this is now top of the list for most employers who have a greater responsibility to look after their team. Some members will benefit from using flexible hot desking in London to shorten commute times, whilst others might prefer coming back to the traditional office surrounded by friendly faces. It is predicted that employers will start to offer more options and flexibility to help with mental health, such as finding a hot desk in London that employees can use to fit around their schedules. It has been a massive year with a lot of change and most employers simply want to help and support their workforce.
5. Digital enhancements
As most of us know, video meetings have become crucial over the past year. Previously, they were mainly used to connect with people and customers that were at the other end of the country, or in a different one altogether! But it has now become a daily routine that keeps all employees and colleagues connected when we have to isolate ourselves at home. This will only carry on increasing in 2021, especially with employers allowing their employees to be more flexible, hot desking in London, instead of being in the office. The increase of video collaboration software means that you can connect wherever you are, – at home, when using a hot desk hire in London, or if you are self-isolating. Many employers will be investing in courses and qualifications for many of their staff to upskill them and make sure that they are ahead of the digital game.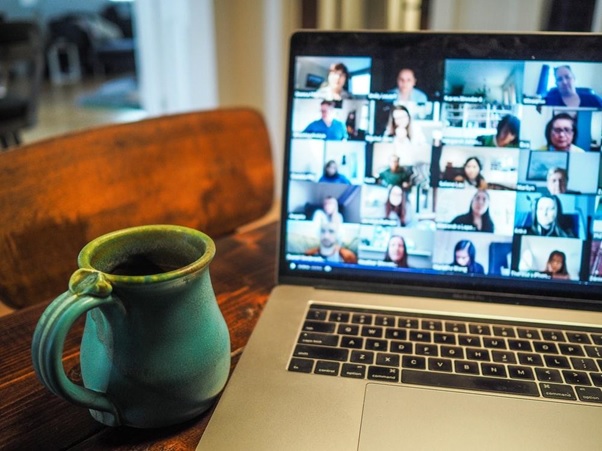 6. Sustainability
Even with the pandemic last year, the topic of climate change was still widely talked about. What was brought to many people's attention was how much pollution had been reduced by people simply staying at home and not commuting – it did the environment a lot of good! As we slowly start to open back up, many businesses want to continue with sustainable ways of working. This goes hand in hand with the flexible work options – people can work from home, or they can use hot desk hire in London to reduce commute times, or simply not commute as often! They could work from home a couple of days a week and then they could be hot desking in London for the rest of the week. Whatever employers choose to do, sustainability and the environment will be a key trend in 2021 and the foreseeable future.
Whilst 2020 might have been the most challenging year that some of us have faced with global challenges and being forced to adapt to new circumstances, it is important to look at 2021 as a time for us to come back better and stronger. With employers focusing on employee mental health more than ever before and flexible options such as hot desking in London becoming increasingly more popular – it is safe to say that workplaces are continuously shifting to become places of compassion and innovative ideas. Businesses have had to grow and learn quicker than ever before, and with the end of lockdown in sight the modern workplace can only get better.