Renting coworking space has boomed over the past few years. It has always been something that is associated with freelancers or start-up businesses, but our workspaces to rent in London are used by a wide variety of different trades and industries from all walks of life! The way that we work is changing dramatically following the pandemic, and more and more people are looking at private office space rental – but what makes them so sought after?
Flexible
With people having to be ready to change their routines at the drop of a hat, renting coworking space is the perfect solution. You and your employees can choose when and where you work for the day – whether that be early morning – to be ready to pick the kids up from school – or you are a night owl and productivity only occurs in the evening, we can cater to everyone. More employers are focusing on giving their employees more choices and flexibility in their work routines following the pandemic, so it makes sense that private office space rental has become one of the most popular choices.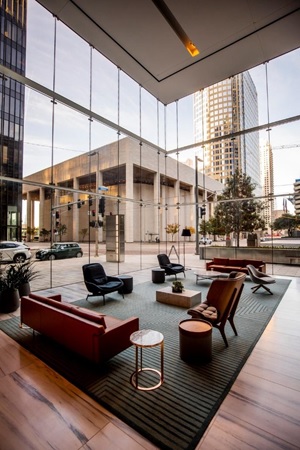 Cost efficient
When you are looking for workspaces to rent in London, you will find that many office leases are expensive, and you are tied in for a very long time. Not to mention the overheads that come with an office lease – maintenance, cleaning and office furniture, it all starts to add up! If you are a freelancer who just wants to put your head down and focus for a day, or a start up business with no idea if you will be able to commit to a long lease, then renting coworking space is the perfect solution. With different options such as pay as you go or pay monthly, you only pay for the space and the time that you use – what's not to like? It also works for larger businesses who are looking to expand or want to employ someone who can work remotely. There is no point in paying for space that you may not end up using, so private office space rental is perfect for all kinds of budgets.
Networking
Workspaces to rent in London are the perfect arrangement – a whole building full of like-minded people from all different trades and industries. You will find that you are exposed to people that you wouldn't meet if you worked from home or in a coffee shop, and the fact that you could be sitting next to a new person every day is perfect for those who are looking to meet new customers, clients, and even friends! When you are renting coworking space, you know that the people around you are also looking to network, and maybe even collaborate! The possibilities are endless.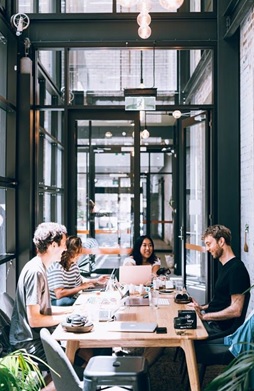 Perks
When you use private office space rental, you also get access to all of the perks that come with it. All of our business centres come fully furnished with ergonomic furniture and comfy breakout areas for when you need to recharge. We also offer high speed internet, meeting rooms, printers and scanners so you don't have to factor these into your budget! You simply turn up, pay for your space and then get stuck in! If you're lucky, you'll be in one of our workspaces to rent in London, which come with really special perks including private gyms and bar areas for those after work drinks, what is not to love?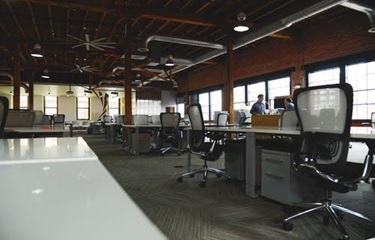 Locations
When you are renting a coworking space, one of the first things that you think about is location. Well, you are in luck! Our private office space rentals are conveniently located all over the UK, so you can choose where you want to set up for the day. Whether you are looking for somewhere close to home to beat the rush hour commute, or you are looking for an office space close to your new customer so they don't have to travel far for a meeting, our workspaces to rent in London, and the rest of the UK, are ready and waiting for you. All you need to do is open our app, search for your prefered location and book a space for a hassle-free transaction.
Productivity
For people who normally work remotely – or from home – it has been made clear in recent months that using our London rented workspaces significantly improves their productivity. By working somewhere that has the buzz and atmosphere of an office, it can encourage and give you the focus that might be missing if you are working on your own. By renting coworking space, it helps employees get into the right routine and mindset for a productive day at work. We can also offer private office space rental that is based in a quiet section of the building if you need privacy or no distractions.
Covid safe
One of the biggest advantages of renting coworking space at the moment is that all of our offices are covid compliant. There are so many rules and regulations that must be adhered to in order to make sure that you and your staff are safe when at work, and by using private office space rental we can take all this hassle and stress away for you. Each of our workspaces to rent in London, and the rest of the UK, will be following the below procedures:
Increased disinfecting – All of our offices will be more regularly cleaned and disinfected, with hand sanitiser to be places throughout the buildings

Increase in signs to make sure that everyone that uses our private office space rental knows the rules and follows them to keep everyone safe

Controlled capacity – there will be a maximum number of people allowed in to make sure that everyone is able to work at a socially distanced space.

Screens – more screens have been put up between workspaces to make sure that everyone has their own personal working space
With all this in place as standard practice, it means that you don't have to worry about writing the risk assessments to make sure that your office will be COVID-19 compliant – we have it covered!
So, why are you still trying to make our new work routines and lifestyles fit a traditional office environment? By renting coworking space you are exposed to new ideas and different people that you wouldn't normally have the chance to meet, whilst working in a modern office that is covid compliant and full of perks. It's time to get out of the mundane corporate bubble and try something new!