Renting coworking space has become a popular place where staff and entrepreneurs of different industries and backgrounds can save money by sharing office space. It's a very convenient way of working as these places offer all the facilities and equipment you need to work efficiently. There are various options to choose from to suit different needs for everyone as well! For example, there are coworking desks if you're working solo and need enough space for you to get to work. Alternatively, if you're a business owner with several employees, private offices or meeting rooms are available to rent.
People who work from home find their local London coworking office space to be a great way to boost productivity. It can be very unmotivating for some people to be repeatedly stuck surrounded by the same environment day after day, so having somewhere to get out and have a change of scenery can be spirit-lifting! It also helps to be around other like-minded people who might be helpful and encouraging to you. Let's take a look at other examples of what's great about renting a coworking space.
It's Very Affordable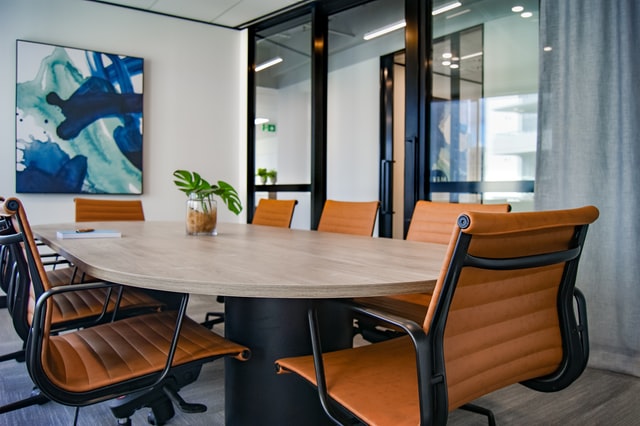 Renting coworking space is a fantastic way for businesses to save money. Instead of spending ridiculous amounts of money on renting buildings or other bigger spaces that you may not necessarily utilise well, you can pay for just the space and time you use. Here at BluDesks, we offer two memberships to choose from to suit different needs.
Our Personal Membership is perfect for freelancers and start-ups who work from home and crave the vibes of an office. The flexibility of this pay-as-you-go pass means there are no ongoing commitments or contracts, and you can pay from as little as £2 an hour. The coworking space will be fully equipped with everything you need to help you get your work done.
Our Corporate Membership is designed for businesses with employees and is a great way to boost their morale and productivity because you can let them choose where they work from and when. From coworking desks to private offices and meeting rooms, there are plenty of options to choose from and help you with your team projects or meetings.
Great Place to Network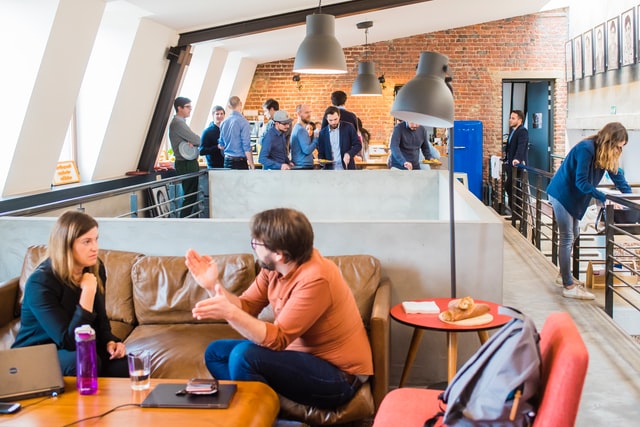 One of the reasons coworking spaces have become so popular is because it gives you the chance to get to know other people in their shared office space. Having people around you, who are in a similar position and like to work in a similar way to you, can boost your confidence, happiness and even productivity.
Networking with other business owners or freelancers is excellent for building connections that could lead you to bigger things or inspire you in your work. For instance, if you're a freelance writer trying to write content about buying or selling properties for a company but lack the knowledge, that estate agent working in the space next to you could be of great value to you and your work. Some people also like to help each other out in the form of "accountability partners" to help keep them on track and check that they set goals and actually work towards them. It's a great way to improve motivation and to be more constructive.
All The Facilities and Equipment You Need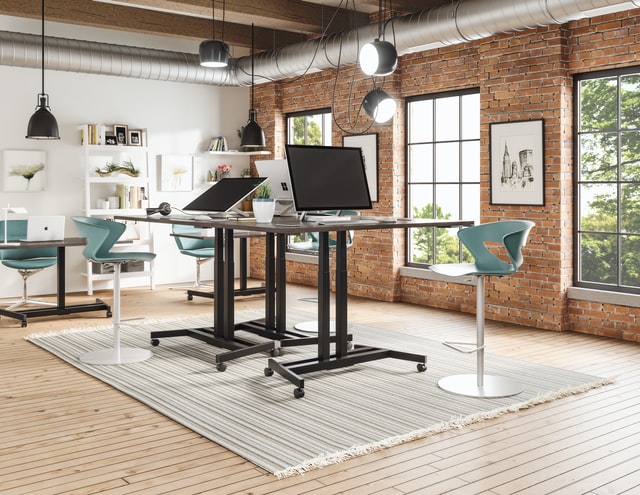 When booking coworking office space in London and other destinations, you will be pleased to know that you get access to everything you would typically find in a professional office environment. Depending on which type of space you need, you will be fully equipped with scanners, photocopiers, printers, wi-fi and many other office essentials.
If you need to book a meeting room, you will have the use of whiteboards, AV facilities, wide-screen TVs and there are also several sockets available for you to use. In some of our coworking spaces, we can even deliver refreshments to you, so you don't forget to fuel your body whilst you're working hard.
Brilliant for Start-Ups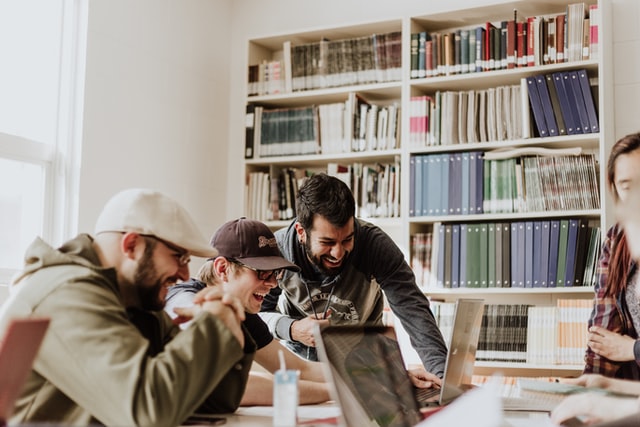 When starting a business, it can be so overwhelming when it comes to covering costs. A lease to rent a classic office is usually extensive and costly. Being tied down to a contract like this can cause worry and stress when you can't be sure of the future revenue and business growth when you're starting.
Renting coworking space can solve these problems as there are no commitments or time frames to pay. You have complete control over how much you spend and how long you use the space. Whether you need to book by hour to hour or day to day, you have plenty of options to suit your business needs. With thousands of coworking spaces to choose from around the world, you can decide where to work all on one single pass without having to register with different websites.
Freedom from Your Home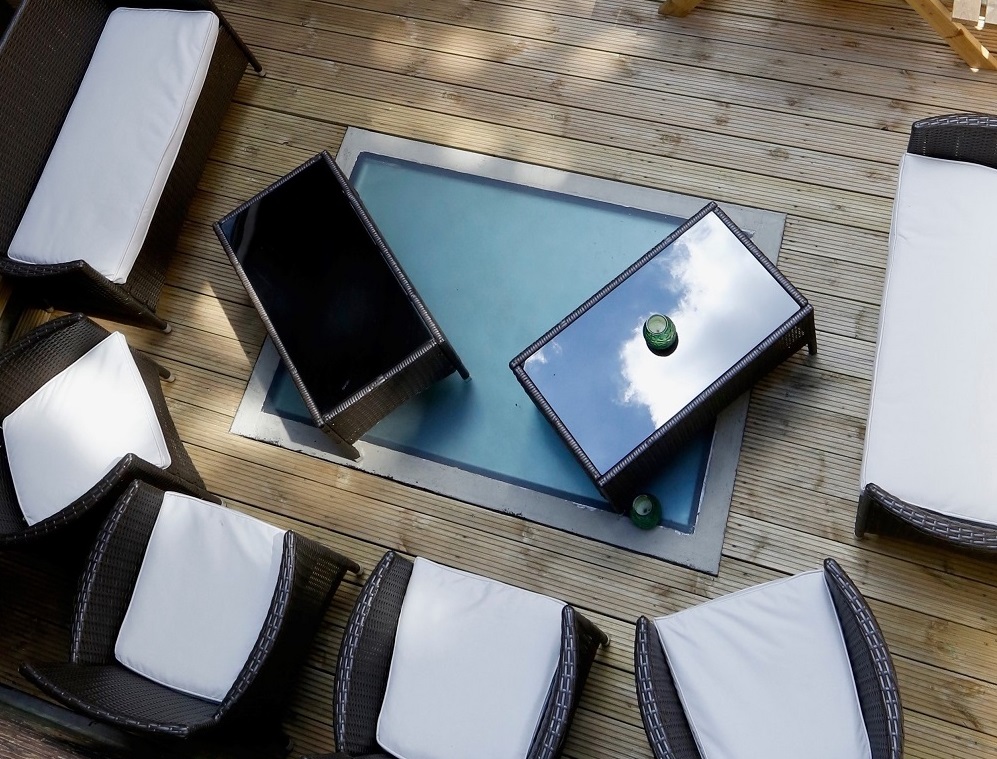 Working from home as a freelancer is a great way to work around your family life and give you the flexibility to set your own schedule. However, some people can become unproductive and unreliable when working from home. Being at home means that you only have yourself to answer to and sometimes it can be hard to keep yourself motivated. Working from home can also make some people feel isolated and lonely.
Coworking desks and office spaces allow freelancers to have somewhere that they can have more focus and work more effectively by grounding themselves to a space away from a repetitive environment. It's also going to improve motivation by being able to socialise with other freelancers who might be able to give you an extra push on particularly rough days.
It's Simple to Book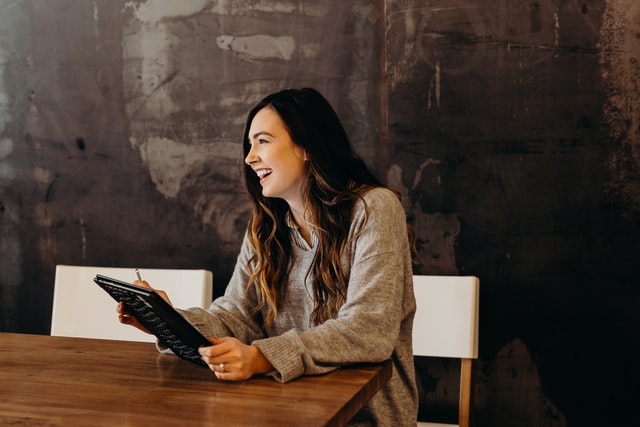 Here at BluDesks, we've made it so easy and convenient to rent coworking spaces. Our simple membership passes and one-time registration process makes it quick and efficient for you to be able to start searching for a space from thousands of flexible offices and workspaces from all over the world.
If you decide to use our mobile app, this makes the process even quicker. Once you're all registered and signed up to a membership, all you have to do is simply search and choose the space you need. You can use enhanced search filters to narrow the spaces down to exactly what you're looking for. This allows you to book in advance and you also have the option to mark your favourite spaces for faster booking. Once you've done that, you can even check yourself in when you arrive.
If you're wondering whether renting a coworking office space in London or elsewhere is right for you, why not have a look around our website. Find out more information about how it works, our memberships we offer and browse through the many potential coworking spaces you could be using.
After seeing how quick, easy and cost effective it is, there's no doubt that you're going to want to book a space and get some work done whilst getting to know other business owners, entrepreneurs and freelancers!