The post covid workplace is something that a lot of people are starting to think about and discuss following the global pandemic. Coronavirus changed a lot about our lives and routines over the last 18 months, but as we are starting to ease restrictions and look to going back to normality, what will that mean for those who work in traditional offices? Whilst it has shown that employees can work productively on their own in their home environment, it has also highlighted the need for human and social interaction that comes with an office set up. People have managed to carry on with their work life, just in different and innovative ways.
After months of working apart and in isolation, let's take a look at some of the workspace solutions being implemented following COVID-19.
Safety
Health and safety are going to require a big post covid solution to make sure that people feel comfortable returning to office life. Whether that be the traditional office set up, or whether you are looking for "shared workspace near me", being Covid-compliant will be a key solution to getting businesses back up and running again. Whilst employees are keen to get back to normal office life by looking for "workspaces to rent in London", there is also an unease as to how this will pan out. For most companies, looking for workspaces to rent in London takes a lot of this stress and worry away as our offices already have strict health and safety plans in place including:
Increased sanitisation – all of our workspaces to rent in London (and indeed the rest of the UK) are being disinfected more frequently and are being stocked with hand sanitiser and gloves at appropriate places throughout office buildings.

Personal Space – by modifying our office layouts to make sure that seating is staggered and spaced out and adding screens between desks means that you can be sure that you will be safe when searching for a "shared workspace near me".

Signs – All of our offices will be clearly signed, and capacity controlled to make sure that you feel comfortable and safe with the rules.
Long Term Remote Working
One thing that the pandemic has really highlighted is that people do not need to conform to the traditional office 9-5 environment to be able to be productive and get the work done. Prior to this, it was very rare that you would get consistent remote workers, and so nothing had really been implemented for working away from the office. Now however, we are more likely to see people working from home or using workspaces to rent in London long after the pandemic is over. Partly due to future proofing in case we are locked down again, and partly because it works better for both employers and employees. It is far easier to use workspaces to rent in London than it is to invest in a home office setup for each employee with ergonomic furniture and computer equipment. This is not to say that the traditional office will disappear completely, but you are likely to see more people searching for "flexible workspace near me" and an increase in remote workers.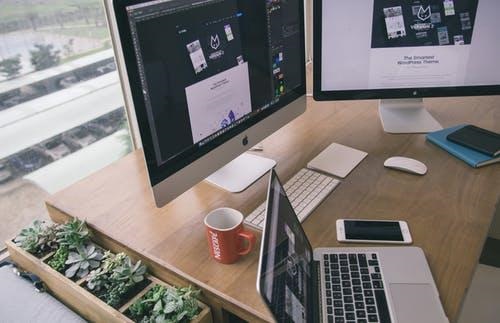 Temporary Office Space
With so much uncertainty in business following Coronavirus, looking for a "flexible workspace near me" could be the answer to many struggling companies. It is no secret that the pandemic put changes into motion that have affected everyone, no matter how small or large your business is. So, if you are wanting to scale back slightly or your business has boomed over lockdown, by finding workspaces to rent in London (or anywhere in the UK) you know that you have all the perks and benefits of a Covid-safe office without having to worry about long commitments and overheads. Simply search for a "shared workspace near me" on our app, book a space and start working! Using temporary office space is set to increase following lockdown restrictions easing as it means people have nothing to worry about office wise and can simply focus on getting their businesses back on track.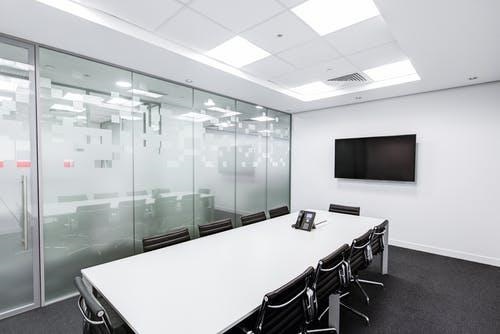 Flexible hours
Following the theme of uncertainty, one of the increasingly popular workspace solutions is to give employees more flexible hours. If your child's school has had to close suddenly for example, it would come in handy to know that you can work different hours to be able to manage extra jobs during the day. With a lot of proven productivity occurring, having deviated away from the traditional 9-5, more and more companies are set to adopt flexible working hours to help employees' wellbeing. This fits in perfectly with a lot of our workspaces to rent in London which offer flexible opening hours to fit in if you still want to enjoy the routine of an office no matter what time you are working.
Hybrid working
Across all different trades and industries, we are likely to see people working in a more agile way. Hybrid working brings together aspects of remote working and office working, giving employees the freedom to choose where they work – whether that be in the office, using workspaces to rent in London or working from home. Employee priorities have changed over the past 18 months, and more businesses agree that this type of flexible approach needs to be taken more seriously. Employees who are wanting to return back to work but don't want the long commute can simply look for "flexible workspaces near me" and set up in a different, safe place each day. It gives people more choice and this evolving attitude towards work means people feel more valued by their company.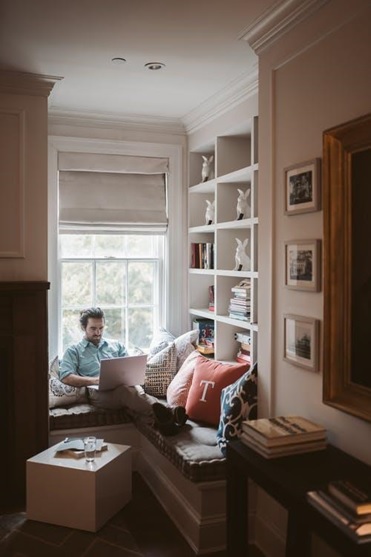 Final Thoughts…
There is no doubt that COVID-19 has had a lasting effect on lots of companies and businesses and has forced a lot of people to re-evaluate how they work and their priorities. Companies are now putting employee's mental health and wellbeing at the top of the list and employers are listening to what their employees feel works best. There is no denying that it has been proven that remote working from home or using workspaces to rent in London have worked and can continue to do so in the future. It could be that people solely want to work from home, or they want to do hybrid working by looking for a "flexible workspace near me" working their own hours, or a mixture of the two.
Flexibility is the key theme going forward, and whether that means a full on change in how your company works or smaller, thoughtful changes – there will definitely be new and exciting changes implemented as we start to come back to work. What we do know is that people are starting to slowly move away from the traditional office environment and 9-5 structure. Workplaces and offices are evolving, so it's time to look to the future and join in!