Workspaces to rent in London , and all over the UK, have been steadily gaining popularity since they were first introduced 2005. However, in the last 18 months they have proved themselves when it looked like the pandemic could have meant the worst for them. COVID-19 changed a lot about our lives and our daily routines, and it especially changed the way that we work. It has shown employers that instead of everyone going back to the traditional office environment, more people can work productively on their own and in a coworking office space.
6 reasons COVID-19 made Coworking Spaces important
During lockdown, people managed to carry on with their work routine, they just changed how it was carried out. In this blog, we are going to take a look at how coworking office space really started to shine during the pandemic.
1. Coworking in London, and other major cities, is cost-effective
It is no secret that some businesses have been hit hard by Covid-19 and its impact on both the economy and the workforce. With so much uncertainty in business and with no idea when things will settle back down again, renting London coworking space has been the answer for many companies. Suitable for both small and large businesses alike, the pay as you go or pay monthly options have been welcomed by a large variety of companies. Whether people have had to unfortunately scale back due to the pandemic, or their business has boomed, coworking in London gives you all the perks of a fully equipped office with health and safety guidelines already in place. It means that you don't have the added pressure of long expensive leases or worrying about the overheads that come with renting an entire building. All you need to do is find the right coworking office space for you and your employees and leave the stress to someone else.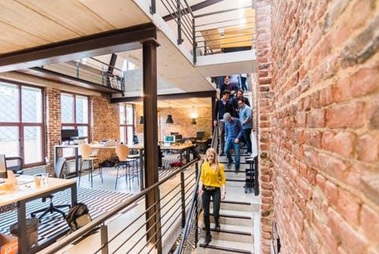 2. Hygiene and safety
Health and safety can be a minefield at the best of times, and it's only set to become trickier as restrictions are eased. Being COVID-compliant will be key to get businesses back up and running again, and this comes with a lot of unease for many employers. By renting coworking office space, you can take away a lot of the hassle and stress as all of our office buildings have strict health and safety procedures in place including:
Signs – Our London coworking spaces (and the rest of the UK) will be clearly signed to make sure that everyone knows the rules, and there will be people there to monitor and make sure they are being followed.

Capacity control – we will never let offices get overcrowded, there will always be a carefully monitored maximum capacity that we adhere to.

Personal Space – all of our coworking office space has been carefully modified to make sure that people can work comfortably and socially distant from others. With the addition of screens, you don't need to worry about someone invading your space.

Increased hygiene and sanitation – all of our coworking office spaces are being more regularly cleaned and disinfected to help control the spread of COVID-19. There is also plenty of hand sanitiser available, as well as gloves and wipes throughout the building.
We have completed all the necessary risk assessments required for a COVID-19 compliant office so that you don't have to worry.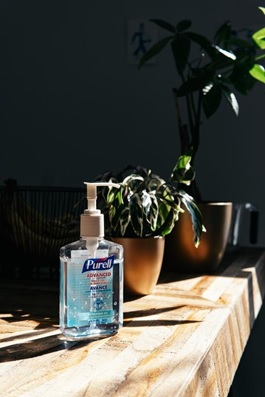 3. Employee mental wellbeing
Coming out of a global pandemic has not been easy, and it has highlighted that there needs to be a greater focus on employees and their wellbeing. Working from home has been a challenge for everyone, but it has shown that people are now placing more emphasis on family and mental health. By using a coworking office space rather than a typical and traditional office environment, more employers are giving their staff more flexibility and freedom. Some staff are using coworking in London to shorten their commute and give them more time at home, whilst previous home workers are happy to use coworking office space to give them the buzz and atmosphere of an office which they didn't have before. After employees have proved that they can work on their own and still be productive, many companies are using coworking office space to give their staff more freedom and flexibility than ever before.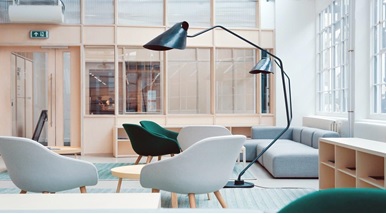 4. Community / networking
Now more than ever, people will need to feel the support of a community to help get back on their feet – in both business and home life. By renting a London coworking space, it has shown that networking and having that support is easier to come by then when you are based in a traditional office. You come across new people from different trades that you never would have done previously. When you are coworking in London you get the chance to collaborate and expand your customer base like never before! This sense of community and network is definitely the key to getting everyone back up and running again!
5. Future proofing
As we all know, the lockdown has shown that people really don't need to be in a traditional office working 9-5 to make sure they get the job done, and in most cases, it has actually increased productivity! By getting their staff used to coworking office space and remote working, many businesses have been future-proofing themselves in case we ever go back into another lockdown. It is far easier and more cost effective to rent a London coworking space that is fully equipped with hi-tech gear than it is to kit out an entire home office set up for each individual employee.
6. Hybrid working
Across many different trades and industries, we have seen people bringing together different aspects of home working and office working. Hybrid working gives the employee the freedom to choose where they would like to work – whether that be at home because a child is poorly, in a coworking office space because it is closer to home, or of course working at the office. The COVID-19 pandemic has shown that coworking spaces are important, and that more businesses are taking this flexible approach. This new attitude to work means that people can choose a different and safe London coworking space each day if necessary and makes them feel more valued and appreciated by their employer.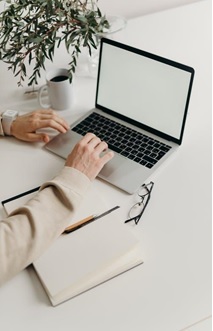 There is no doubt at all that COVID-19 pandemic and lockdowns had a big impact on all areas of our lives, and it has forced people to change their perspectives and re-evaluate their priorities. It has also shown that people can be trusted to work remotely, whether that be at home or using a coworking office space – and that they can continue to do so in the future in an arrangement that can suit both employees and employers alike. Flexibility is a key aspect to getting businesses back up and running again, and that is something that has stood out for coworking office spaces throughout the pandemic.