Revolutionise your workspace!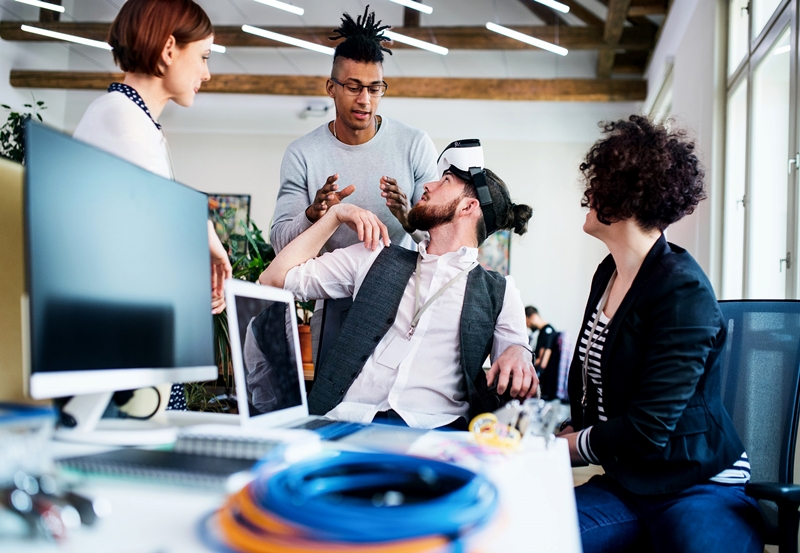 The way that we work is changing dramatically, with the majority of people having to work from home in the last year, there has been little to no need for rented office spaces. With everyone allowed back to work soon, more and more people are looking at coworking spaces, where people from all different companies share an office space.
It is the perfect arrangement – a whole building full of professional, like-minded people that share the same space to keep costs down and allow flexible working arrangements without being tied into long contracts. With everyone from freelancers and remote workers to independent contractors and start-up companies, BluDesks have created spaces that work for you and your goals. So, if you are looking for "coworking spaces near me", then look no further and see how BluDesks is transforming how we think of work and reimagining the modern workspace.
Who can use coworking spaces?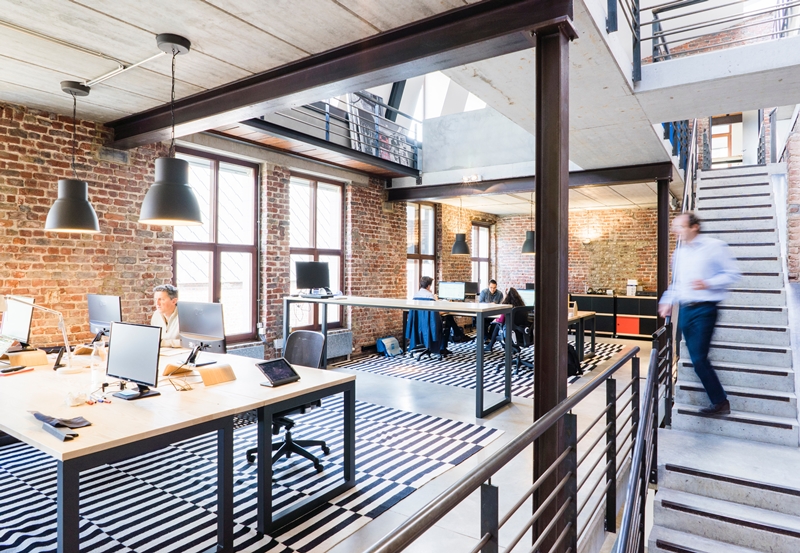 It may sound a bit far-fetched, but literally anyone can make use of one of our coworking spaces. At one time, they were predominately used by entrepreneurs, freelancers and start up businesses but now our coworking space are used by professionals from all walks of life and different trades. There are break-out areas for when you need a time out, private offices, hot desks and meeting rooms; there is something for every type of worker out there.
New Businesses and start-ups – these are definitely still a large portion of people who use our coworking spaces in London, and all over the UK. It is a cost efficient way to scale up without being tied into fixed contracts and office upkeep.

Small Businesses – companies of all shapes and sizes can benefit from using a coworking space, but small businesses in particular can reap the benefits of shared office space. Enjoy the perks of a modern office without worrying about the overheads.

Commuters – one of the banes of life is for those workers who have a long commute. A rise in those working from home due to the pandemic has shown that not everyone has to be based in the office all week. Those who live far away can spend the majority of the time in our shared coworking space, and only come into the office when necessary.

Remote workers – The same goes for those who are permanent remote workers. Take the edge off home working, and the distractions that come with it, and enjoy the buzz and atmosphere of an office!

Freelancers – Whilst it's good that freelancers can set their own times, work from home and be their own boss, sometimes it can be a bit boring and lonely. Many freelancers have chosen to start using a coworking space to have a professional working environment to give themselves a boost.

Meetings – for larger businesses that don't have appropriate meeting rooms, or are tired of video conferencing, all of our offices are spacious, fully equipped and conveniently located for you to book out for all of your meetings and discussions.
How much does it cost to rent a coworking space in London?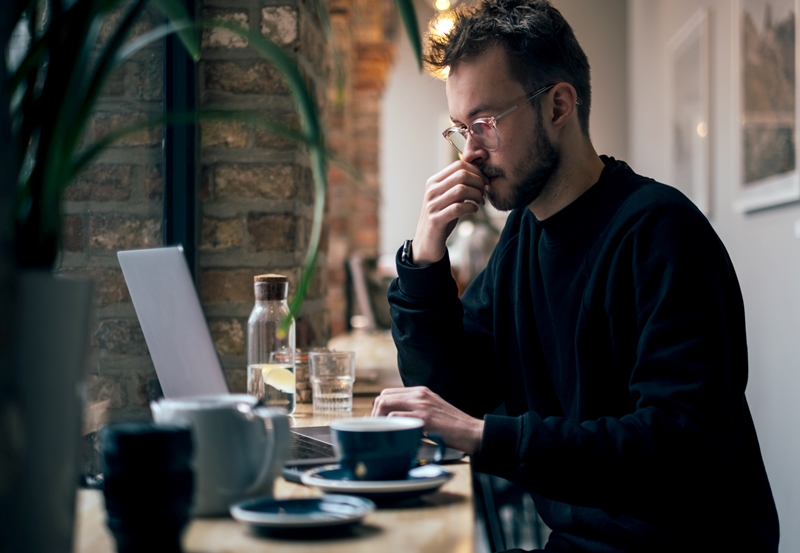 One of the biggest attractions of coworking space London is to keep the costs down and allow flexible working arrangements. We offer two types of membership, one for those who are working alone and a corporate membership for larger teams looking for a coworking space for remote workers all over the country.
Personal Memberships
For those who are working on their own, whether it be a start-up company, freelancer or a remote worker, our pay as you go membership is the perfect option. All you have to do is sign up and download the BluDesks mobile app, search 'coworking space near me' to find the closest offices, pay for the booking and then turn up on the day! When you first join, you get a personal membership pass free for the whole year, and after that it is only a £25 annual fee.
Corporate Membership
By choosing a BluDesks corporate membership, you can let your employees choose where they work from and when – there really is nothing more flexible. It could be that they work partly from home, a couple of days at BluDesks, and as and when they are required, they can work from the main office! It really is as simple as that. As a corporate member you can choose which employees have access to our coworking spaces in London and even globally for those who are looking to expand.
8 reasons why you should use a coworking space: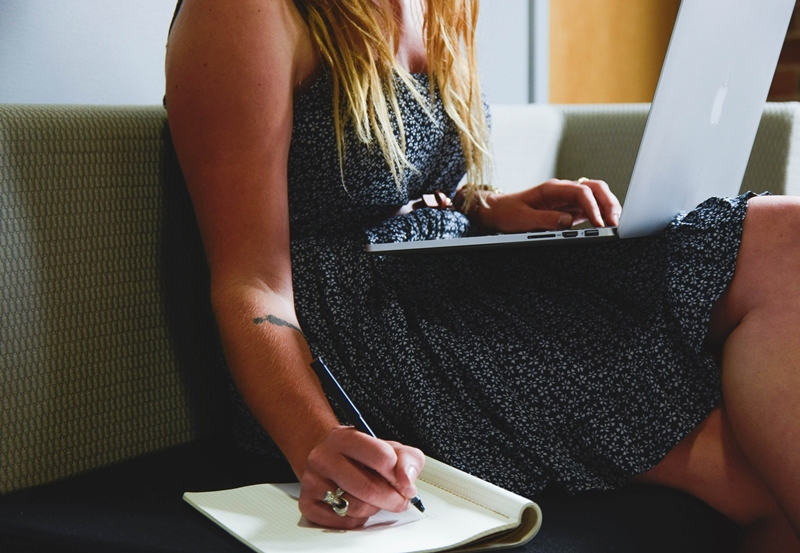 If you aren't already signing up to come and check out our office, we've put together a list of reasons why BluDesks coworking spaces are your perfect workplace solution.
There is a sense of community and collaboration – instead of being in the same place, or working from home, you're able to be around people doing all kinds of different work and trades. By using our coworking space it means that you can socialise and even be inspired by people you never would have met.

There are a lot of perks that come with the coworking space –Our business centres are fantastically equipped with hi-speed internet, ergonomic office furniture and cool break areas to take some time out. You can also enjoy food services and loyalty rewards – the list is endless!

More flexibility – you can choose where and when you want to work, from working through the day to popping in for the evening, our offices suit you and your needs.

Our coworking space can suit any size of company, from one person start-ups or freelancers to larger teams who need a space to meet and collaborate.

There are networking opportunities – here, you can surround yourself with goal-oriented and like-minded people, and our spaces expose you to different people you would not have had the chance to meet previously.

Convenient locations – with our coworking spaces in London and globally, you are sure to find a location nearby. Just head to the app to find your nearest space and book for a hassle-free transaction.

It has been shown to have an increase in productivity – if you normally work alone then you will have the atmosphere of the office, no home distractions and lots of people who have motivated themselves, which will boost your productivity and creativity.

Cost-efficiency – why pay for an office space that you are not using properly? Grow your business without being tied into long term contracts and spending money on rent and overheads.

Covid Safe – take the pressure and worry off your shoulders of making sure that your work environment is safe and sanitised. All our offices are covid compliant, and means that you can focus on your work rather than cleaning!
By using a coworking space, you can help yourself or your employees get out of the mundane corporate bubble. You are exposed to new ideas and people, whilst in the comfort of fully equipped and stylish offices. As a company, you can bring remote workers together in one place to brainstorm, boost productivity and meet clients in a buzzing and thriving office. BluDesks is a flexible and cost-efficient way with no commitments – reimagine your new normal!