With more and more people moving from the traditional office environment and into shared office spaces, coworking provides a number of solutions for businesses. As well as being flexible and cost efficient, using hot desk office space means that you meet new and different people daily, and you are able to use all the perks that come with a fully furnished office. There are many different ways that you can use coworking office spaces, and it all depends on what your company and your employees need. Some people will work better with using hot desks, whilst others feel more comfortable with a fixed or dedicated desk.
What is a hot desk?
If you are looking for a hot desk near me, then it helps to know the difference between hot or fixed desks. A hot desk is where no employee is assigned a particular desk – it is a free seating arrangement. Simply turn up on the day and choose the space you feel comfortable in. The next day, you will find another hot desk in London and so on. This can work day by day, or hour by hour. With our flexible pricing options, you can choose any hot desk space in London and set up shop for the day or if you are simply wanting to get your head down and focus then all you need to do is find an empty desk and get started.
What is a fixed desk?
As you might have guessed, a fixed desk is an arrangement where the employee has a dedicated workstation within the shared office space. Instead of turning up and having to find a free hot desk near me, you already know where you will be working for the day. This is more like the traditional office set up; however, it means that people who normally work remotely or from home will still have the buzz and atmosphere of working in an office rather than being at home alone.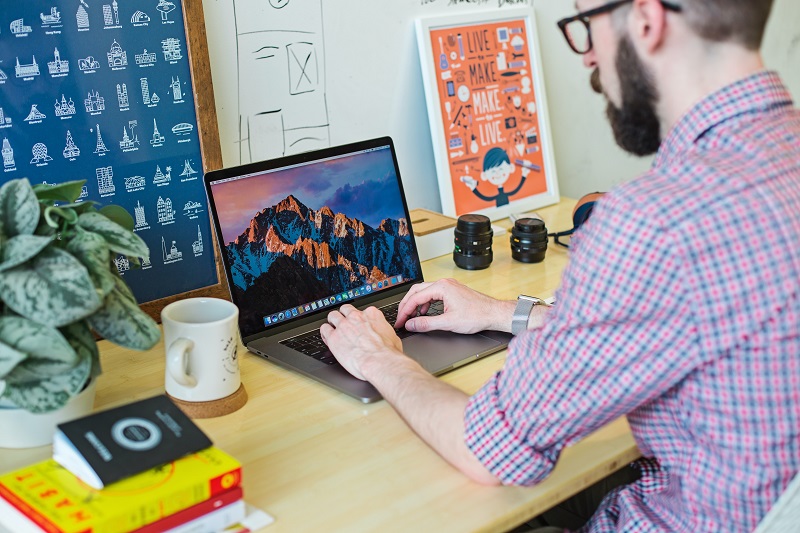 Compare hot desks in London to Fixed desks
| Hot desks | Fixed Desks |
| --- | --- |
| Flexible working arrangements – Finding a hot desk space in London might work better for you if you need the flexibility and freedom of choosing your own location and hours. | Provides personal space – Each employee that turns up knows where they will be sat, and fixed desks are normally provided with storage options which means you don't have to take everything home with you at the end of the day. |
| Encourage social interaction with new people – having to find a different workstation every day means that you are always meeting new people, and potentially finding new clients and customers along the way! | Allows you to personalise – as you don't have to clear your desk each day, you are able to find the right equipment to suit you like chairs or keyboards, and you can bring in some photos to cheer your space up |
| Helps to reduce clutter – at the end of the day, you have to leave your desk completely empty and tidy. On the plus side, you know that you are always turning up to a clean and tidy hot desk office space! | Creates collaboration – as you know who you will be sitting next to each day, you create stronger bonds with your team members. Unlike a hot desk office space, you can work together with the same people each day to work towards the same goal |
| Cost efficient – being able to pick and choose how and when you want to work means that you are not committing to renting an entire office space. Our pay-as-you-go system means that you only pay for how much you use. | Does not disrupt your flow – some people flourish when they realise, they can pick and choose which hot desk space in London they can choose each day, whilst some people already know they work better in familiar surroundings. By choosing a fixed desk, you won't get flustered if you can find a hot desk that you like. |
Both a hot desk office space and a fixed desk are good options if you are using a coworking office. In some cases, a job may be preferable to one or the other – for example if you are handling sensitive or personal data then it is recommended that a fixed desk is used for privacy. Most of the time, it purely depends on people's personal preferences. Whatever your needs are, there is an option out there for you with BluDesks shared office spaces.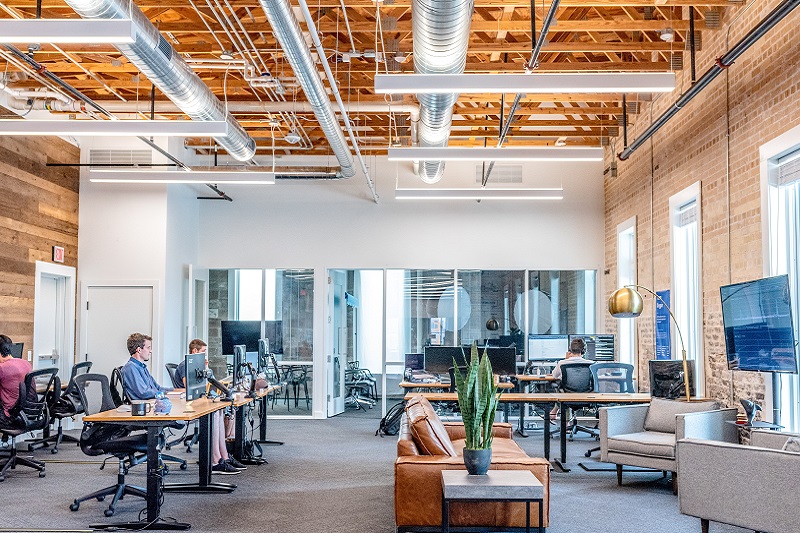 Guide to Hot desk etiquette
So, if you decide that using hot desks in London is the option for you, then you need to know the rules. There are always unspoken rules for office etiquette – don't eat other people's food, remember to flush the toilet and don't listen in to other people's conversation etc. Here, we have put together a handy little guide of the do's and don'ts of using a hot desk office space so you don't get caught out!
Clean your mess – this is a big one. One of the perks about using a hot desk space London is that you always have a clean desk when you arrive. Don't be the person that leaves empty coffee cups or food wrappers, it really isn't a pleasant experience and you don't want to make a name for yourself
Be ready to leave at the allotted time – if you have booked a desk for a couple of hours rather than a full day, make sure that you are ready to leave 5 minutes before the end. There is nothing worse than turning up to a hot desk near me that you have pre-booked, and the person before you is still talking on the phone or making last minute document changes. Make sure that you are all ready and packed up before the next person turns up.
Don't take personal items and leave them – for hot desk office space to work successfully, it is important that each desk is left clean and ready for the next person to use. This means no personal items left on the desk – you don't want to be looking at someone else's relatives when working or finding paperwork that isn't yours!
Loud phone conversations – While it isn't against the rules to make phone calls when using hot desks London, if you know you are going to be having a particularly long or confidential phone call then it might be worth using the conference or meeting room facilities. You don't want to be disturbing the person next to you!
Whilst none of these are rules that are there to be enforced (well expect the keeping your desk clean one!) it is simply about using your common sense and being courteous to others who are using the hot desk office space alongside you – don't forget it is their space as well. As a general rule, behave how you would like others to behave around you and there will be no arguments about who left the empty coffee cup behind.