The traditional office set up has been changing almost constantly since the 1980's and the invention of the PC. This marked the start of the technological era that changed how we work forever. When the PC and technology was brought to the mass market and implemented into office culture, it created a snowball effect that has evolved at a fast pace. Increasing availability of internet, smart phones, laptops and online security over the decades created a shift in how the office was needed and utilised. Now, there is a need for companies to be flexible with their employees and how they manage business growth, and the concept of shared offices spaces and hot desk rental is becoming a popular trend.
What does Hot Desk Rental mean?
A hotdesk is a desk in a shared office or workspace system, where different hot desks are used by different people as and when they are needed. It is a flexible option for those who want to dictate their own working hours and location, simply turn up at one of our coworking offices and set up your hot desk for the day. Rather than working from home or sitting in a coffee shop all day where there are plenty of distractions, you can spend your work time surrounded by like-minded people and professionals (along with all the perks of a fully functioning office!). The best part is that there is no commitment or expensive office overheads – all you need to do is turn up, choose a hot desk, pay for the time that you use and get working!
What is the purpose of a hot desk?
The purpose of a hotdesk in a coworking environment is relatively simple – it allows you a lot more freedom and flexibility that a traditional office set up. Working from home isn't uncommon any more thanks to the Covid-19 pandemic, and businesses are realising that you don't need everyone at the same location to get the same jobs done. By utilising a hot desk rental service, you can have people minimise commute times, meet up with customers in convenient locations and save a lot of money by not having long commercial leases and overheads with office upkeeps. For example, if you are trying to grow your business, it is much better to have a pay-as-you-go option rather than committing to a large cost, especially with rental prices in London. If you want to start a business in the capital, or simply to grow and have a central base – it is much more cost efficient to rent hot desks in London than it is to commit to a full office.
The modern workforce is changing and evolving rapidly. With people free to make their own working arrangements, the demand for flexible options and hot desk rental is increasing with it. Just because people can work from home, doesn't mean that they particularly want to. By choosing to use a hot desk in London or elsewhere in the UK, it means that employees are able to work productively around their lifestyle and requirements.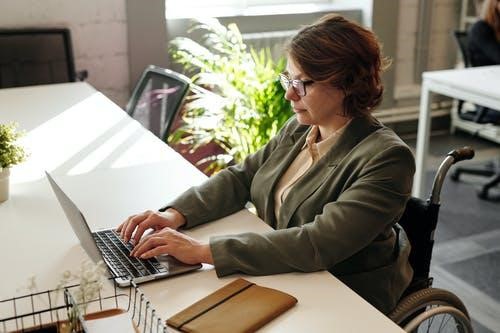 Who can use a hot desk?
The beauty of a hot desk is that anyone can use them! Professionals like consultants and freelancers are used to working in a non-traditional office environment, but new and established businesses can also take advantage of the hot desk rental system to build and grow their companies.
New Businesses – Hiring a hot desk space is perfect for a new business that is just starting out. You can feel the waters and try to grow your businesses without worrying about being tied into lengthy and expensive contracts. You also get the perks of a fully equipped office without having to fork out a lot of money or worry about the upkeep. By using a hotdesk, you will get access to printers, wi-fi, scanners and much more!
Small Businesses – small businesses can benefit greatly by using a hot desk in a shared office space. Again, you don't have to worry about the overheads that come with renting office space, but you can also focus on growing your business. If you want to expand, but you don't want to open another branch just yet, simply hire a hot desk in London or elsewhere and test the waters! It doesn't have to be a permanent commitment and at BluDesks we have hot desks and shared offices all over the globe.
Freelancers – Probably one of the biggest demographics who use our hot desk rental service. Being a freelancer is very appealing as it means that you can set your own hours and be your own boss. But working from home can be lonely and get distracting! If you find that you need a break, then our hot desk pay-as-you-go service is perfect. Only pay for the time that you need and enjoy the buzz and office atmosphere. You can network and meet potential new clients as well as enjoying all the perks of a fully functioning office – what is not to love?
Remote and Home workers – With the pandemic causing most people to set up a home office and work remotely, large businesses are seeing that they do not need to have a central office to get the job done. Companies are becoming more and more flexible to fit with their employees needs and requirements. If you are starting to get back to work but have been given the option of remote working, our hot desk rental service may be just what you need. If you are struggling to work productively from home, then using our shared office spaces full of like-minded professionals can really give you the push that you need.
Commuters – Commuting is the bane of most people's lives, especially for those who live in busy cities. The rise in home and remote working has shown that some work can be carried out outside of the office, and so, many people are choosing to use a hot desk in London, closer to their homes instead of battling with traffic and pedestrians.
Meetings – As most people know, even with the rise in technology and video conference calls, sometimes nothing beats a face to face customer meeting. Instead of getting your customer to travel, why not go to meet them? Simply book one of our hot desk private meeting rooms and enjoy the benefits of the office without having to commit or make your customer travel too far.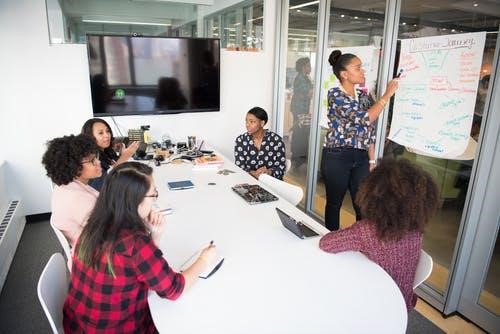 So there you have it! A quick guide to what exactly a hot desk is and who can use them. With many benefits including no long contracts and no stressful overheads, as well as flexible payment options and the ability to find a space with our handy app and search engine – what is not to like?