Starting a new business often requires capital. Not everyone is fortunate enough to have access to a sufficient amount of cash and with banks reluctant to offer small business loans some great ideas don't even make it to first base.
The alternative is protect your capital by looking for cost-cutting solutions. It makes smart business sense to budget wisely and free up cashflow that enables you to get your business off the ground.
Navigating the start-up stage into the growth stage is the trickiest period for start-ups. According to statistics, 20% of small business fail within the first year and 60% go under after three years.
One of the first targets start-ups should aim for is keeping overheads as low as possible. The suggestions below provide you with solutions that can make a significant difference.
Virtual Office Space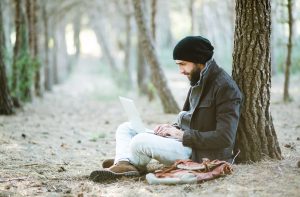 Other than employee salaries, renting office space from a private landlord is evidently the most expensive cost start-ups encounter. Whilst having a physical location to run your business from can return dividends, the cost is a drain of resources.
Renting virtual office space provides a solution for business that attract customer through online channels. You can use the address of the virtual office on your website, stationery and other marketing materials to project the impression you have your own offices.
What's more, virtual office service providers offer other useful services such as telephone answering services, receptionists and post forwarding, all of which create the impression of a fully-functioning office even if you actually work from a coffee shop, or your garage – hey, that's how Apple and Microsoft started!
Co-working Spaces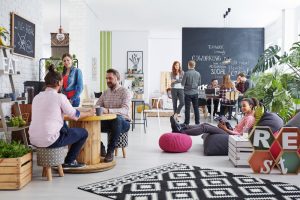 If you need some physical office space to work, but cannot afford hefty rents and long lease tie-ups, co-working spaces present an alternative solution. You can expect the majority of flexible workspace providers to offer access to typical facilities you would expect to find in an office.
Most Coworking spaces operate as a fully-functioning office. If you need access to printers, photocopiers, scanners and AV equipment, it is all available. And if you like the buzz of an office environment, co-working spaces are a great opportunity to network, make new friends and potentially acquire business.
Hot-Desks, Fixed Desks and Virtual Meeting Rooms
Another potential benefit of co-working spaces is they give you access to hot desks and meeting rooms. If you don't need office space full-time, a hotdesk is a cost-effective solution.
On the other hand, if you have a team that need to work closely together, fixed desks or private offices mean you can keep your team together and establish a company culture and team bonding.
Meeting rooms on the premises also make it easier to hold team meetings in private and host clients. Some co-working spaces will even let you hang business signs on the wall which gives the appearance you own the space.
Virtual Receptionist
Whilst a receptionist is a nice-to-have feature which helps promote your business and manage calls, the annual salary of a receptionist is money you can spend in other areas.
If you do need someone to field your calls and project a professional image for your front-end, a virtual receptionist provides the answers. Co-working spaces also employ receptionists you can adopt for your own business.
You will be given a dedicated land line number which clients and prospects can reach you on and the receptionist will answer calls to that line in your business name.
Virtual offices and co-working space facilities are the best cost-cutting options available to small businesses because they help you function as a business without the hefty bills.