In today's business landscape, freelancers, entrepreneurs, small business owners and even established enterprises need to find cost-cutting solutions.
Regardless of your budget, virtual office space provides businesses of all sizes with several key benefits.
Official Business Address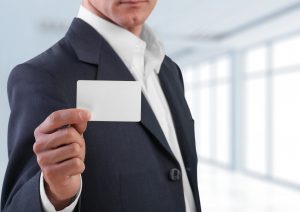 Virtual office providers allow businesses to use their building address as your official business address which you can advertise on your website, stationery and other marketing materials.
If the company has a post scanning and forwarding service, you can also receive business post at the address of your virtual office provider, including official documentation from Companies House and HMRC, and get them sent to your mobile device or home address.
Adopting an official company registered address is an ideal solution for businesses that will benefit from projecting a professional image and creating the impression that you own office premises.
It is also possible for business owners who live overseas to register a business in the UK. Furthermore, company directors who do not want the address of their private residence made available to the public should take advantage of using a virtual office address as your official director's service address.
Access To Fully-Functioning Office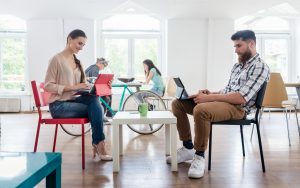 Although a virtual office is often used by business owners who want to create the appearance of an own office, there will be times when you may need to take advantage of physical office facilities.
Some virtual office providers also offer shared office spaces and provide you with access to equipment which may not be readily available to you at home. Office facilities include printers, scanners, AV equipment, fax machines and meeting rooms.
Dedicated Telephone Line and Receptionist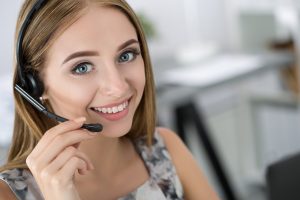 Adopting the receptionist of a virtual office is one of the biggest cost-savings you can make as a small business or start-up. Annual salaries for receptionists in the UK are typically upwards of £18,000.
What's more, you can also set up a dedicated landline which will be answered by a professional receptionist under your business name. A telephone answering service means you will never miss a call, and when you are unavailable to speak with a client, the receptionist will be able to answer simple questions and take a message for you.
More Flexibility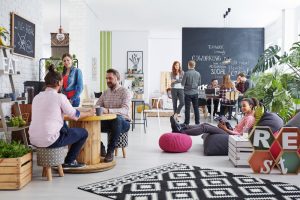 Whether you're an established company with existing employees, a start-up needing to avoid hefty costs or an entrepreneur that needs access to office facilities, renting co-working desks in flexible workspaces provide you with both short and long-term flexibility.
Hot desks, dedicated desks, private offices and meeting rooms can be rented for as little as one hour, an entire day, a week, month or even a year. Companies that need long-term residency are often rewarded with attractive discounts.
Unlike most flexible workspace providers, BluDesks.com offers a pay-as-you-use membership so you are not tied into long-term contracts.  This gives you the freedom to work from multiple offices without committing yourself to one location or losing your money if you are not able to attend.
For more advice about our huge selection of virtual offices and the additional services offered by our global partners, get in touch today and speak with a member of our friendly team.